Design hotel MotelOne in Glasgow is new home
of our life-size sheep
The Scottish Highlands and the industrial flair of the city are the themes of the MotelOne in Glasgow, which is right next to the main train station. And what could be more obvious than encountering fully grown sheep in the Highlands?
Our life-size sheep are lovingly handmade by Meyer.Germany in Germany and are enjoying growing popularity worldwide. The family business in the 3rd generation produces the sheep realistically with real sheepskin on beech and pine wood and with ears made of leather.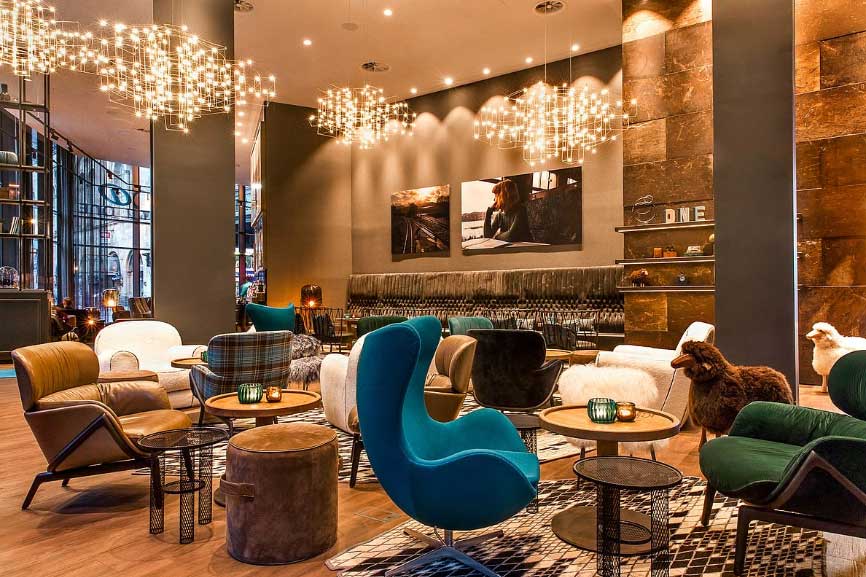 The sheep are not only eye-catchers because of their size and friendly nature. They are also original stools and animate one or the other guest at the MotelOne Glasgow to order the sheep from us. Many thanks to the team of @MotelOneGlasgow for these kind recommendations.
In general, the MotelOne with its budget design hotels is a success story and was voted Game Changer 2018 in the Product & Service Innovation category by Bain & Company and Manager Magazin in 2018.