Exhibition from August 27th until 19.9.2021 in Kronberg Castle in the Taunus
Prof. Matthias Raue opens the exhibition GO WITH THE FLOW. Sculptures and reliefs by ALEXANDER HEIL on August 27th with his musical art interpretation, which he composed especially for the exhibition and accompanied with his violin.
The native Frankfurt artist Alexander Heil lives and works in Berlin and in the wildest part of Italian Switzerland. He draws his inspiration from this field of tension and creates his powerful works of art.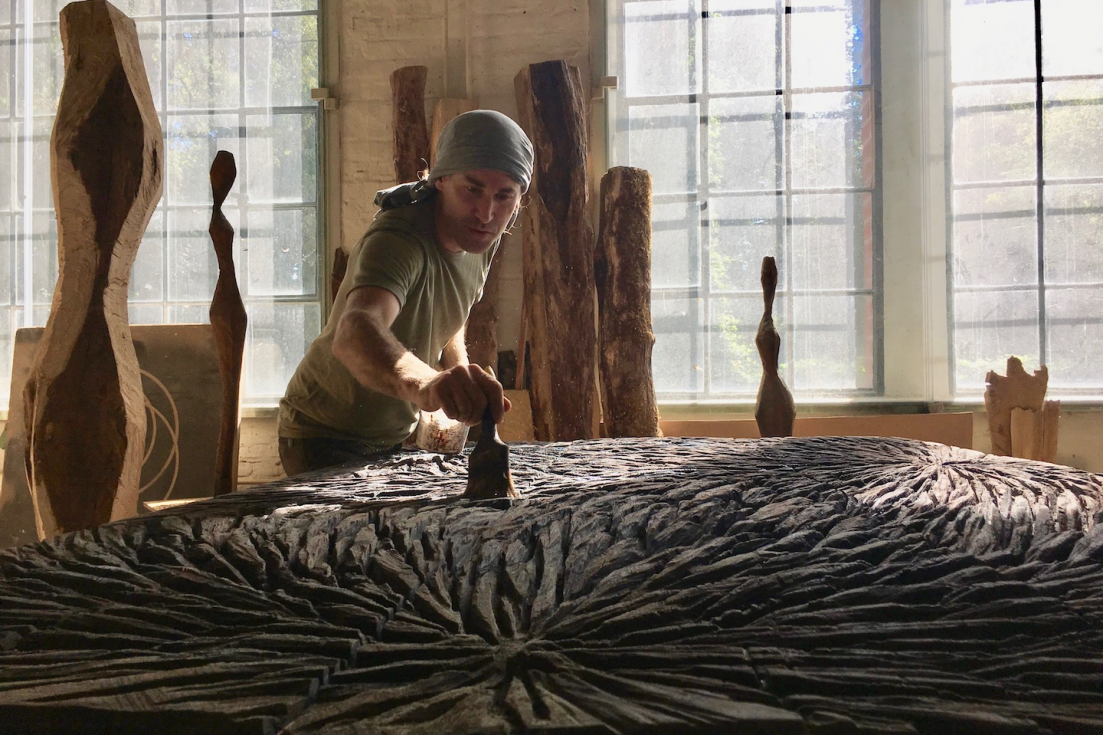 In GO WITH THE FLOW, Alexander Heil shows contemporary sculptures and reliefs that deal with movement. A special patination gives the work a strong expression and it is not immediately apparent whether it is wood or bronze.
An extraordinary work that has received international attention.
I am very happy that we were able to support Alexander Heil's exhibition with DESSAIVE Selected Interior Design.
Exhibition times until September 19, 2021
Wed., Thu., Fri. 1:00 p.m. to 5:00 p.m.
Sat. 1:00 p.m. – 6:00 p.m.
Sun 11 a.m. – 6 p.m.
Finissage on September 19, 2021
Sunday 3:00 p.m. – 6:00 p.m.
Alexander Heil will be present.