SELECTED DESIGN FURNITURE
Here you will find hogh level craftsmanship. Let yourself be inspired.
We wish you and your family a  Merry Christmas
and a good start into a healthy and happy 2021!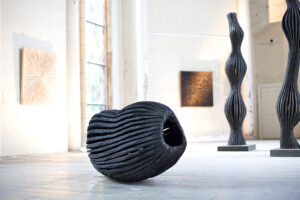 In GO WITH THE FLOW, Alexander Heil shows contemporary sculptures and reliefs that deal with movement. A special patination gives the work a strong expression and it is not immediately apparent whether it is wood or bronze.
Weiterlesen »